Serving Frozen Drinks to Your Guests Just Got Easier
---
The Double Flavor Machine
This machine is ideal for backyard events or indoor parties of any size and gives you the option to serve your guests two different flavors. Machine rental is $225
What's Included!!
Each machine rented includes 2 free mixes (flavors of your choice)
A Decorated Heavy Duty cart to serve drinks from (Traditional Black, White or Tropical Skirting)
We supply 100 Straws
The use of our 5 gallon-mixing jug for precise measuring.
We deliver the machines, setup everything you need to start serving drinks and then return the next day for pickup and cleanup.
Serving Delicious Food to Your Guests is Now Available!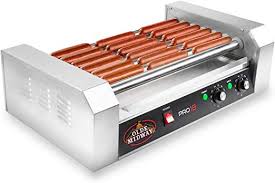 Tropical Freeze, Inc. offers the easy way to feed your guests at your party!
Nacho Machine Rental
Spice up your party with a Nacho Machine Rental. Dispenses delicious warm nacho cheese. You add the salty chips and delicious toppings of your choice. Great with adult and kids alike. Nacho machine rental is $65
Hot Dog Machines
Everyone loves a warm juicy hot dog at a party. Dogs are fresh and juicy and ready to serve in minutes! Whether you like to load up your hot dog or keep it traditional, this machine is sure to help keep your party happy and fed. Hot dog machine rental is $60
Please call and we will help you choose the right machine for your event.